Primetime Events Is a Full Service Professional DJ Company

With over 25 years of DJ experience, Frank and Josh founded Primetime Events. It is a full-service professional Mobile DJ Entertainment company in Central New Jersey. Experienced DJs, MCs, photographers, and videographers who have a keen sense of the crowd add the wow factor to our events.
When working with our clients, our main principle is attention to detail. Following the motto: "Every time we DJ an event, we are auditioning for the next.", we aim to impress our clients and guests by ensuring that their event runs smoothly and flawlessly.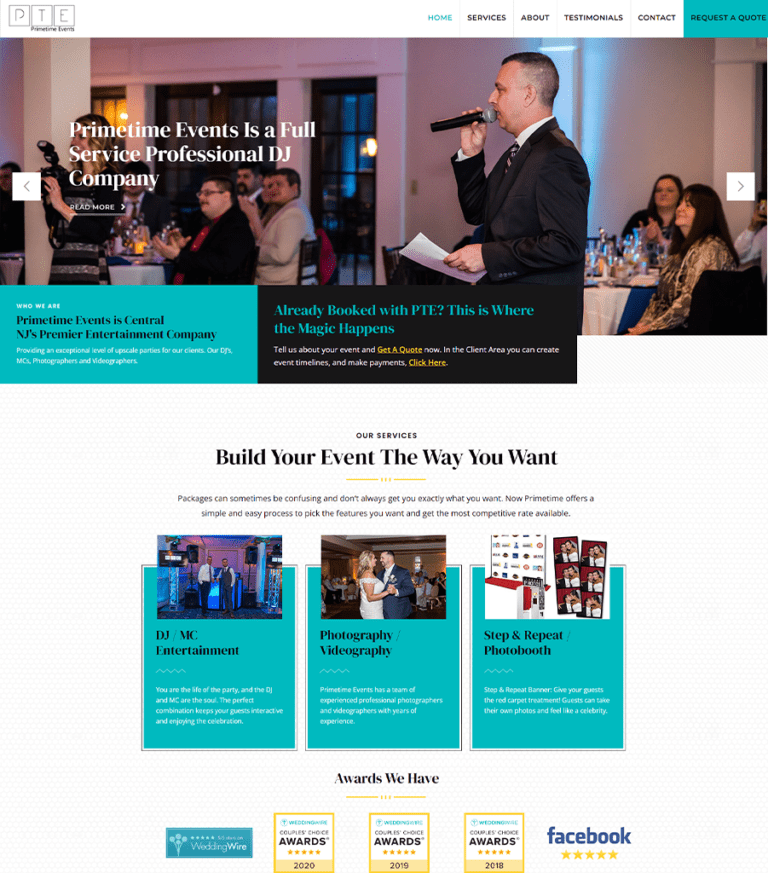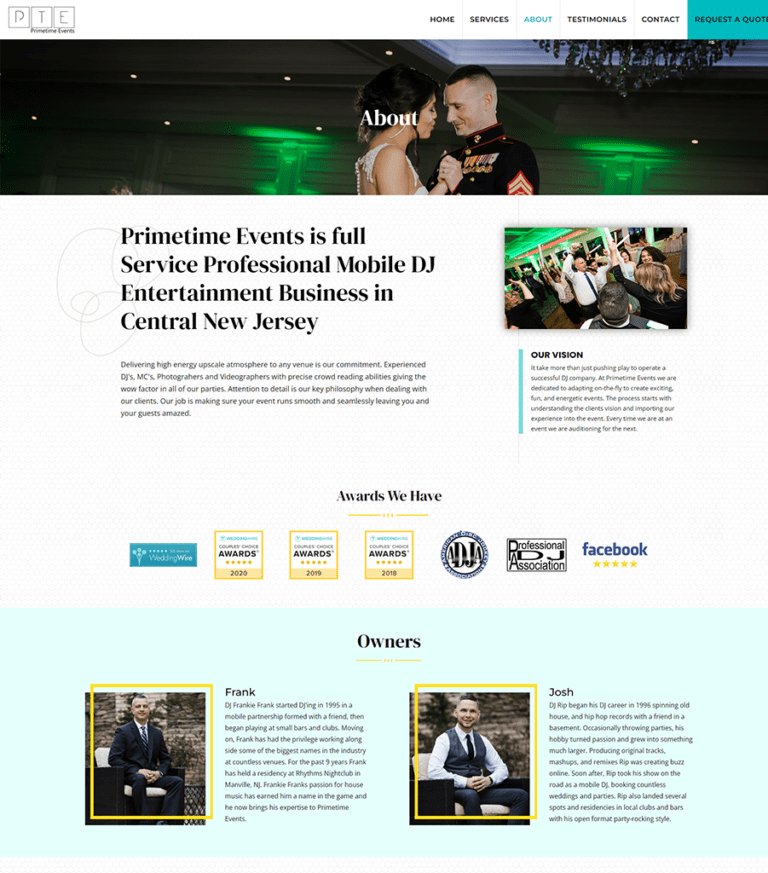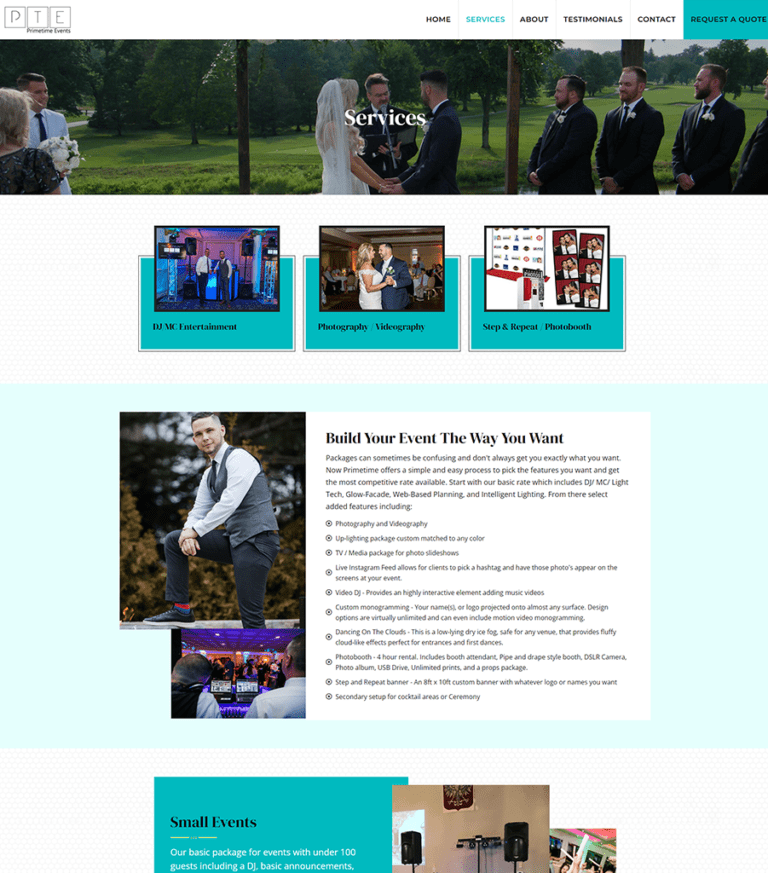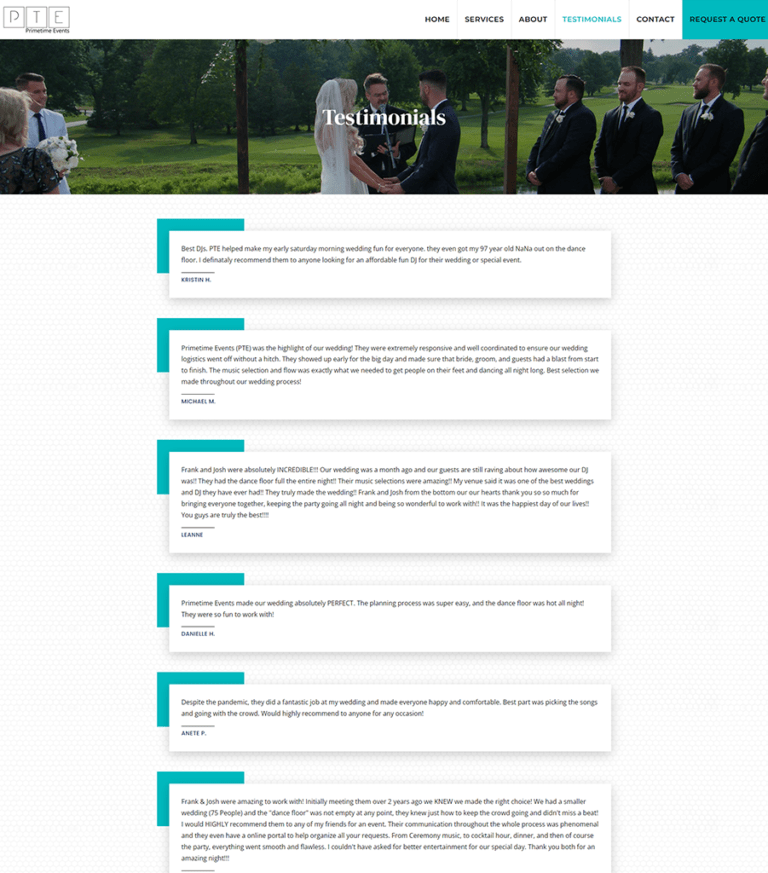 PTE Primetime Events needed their brand to stand out from other competitors by having a well-designed website. They made a few points that we needed to take into account. The new website needed robust resources for visitors, including their services, their portfolio, client testimonials, and a tab where their clients can request a quotation for their event.
With all these considerations in mind, the New Jersey Multimedia team managed to develop an elegant and engaging website. We made sure to incorporate a design that fits PTE's branding, including its colors. The resources are also laid out in such a way that visitors will be able to walk through smoothly with PTE's goals and processes.
Compete on a Whole New Level Where Your Competition and Your Clients Chase You
Become the Gold Standard in Your Industry and Set an Example Others Can Only Strive to